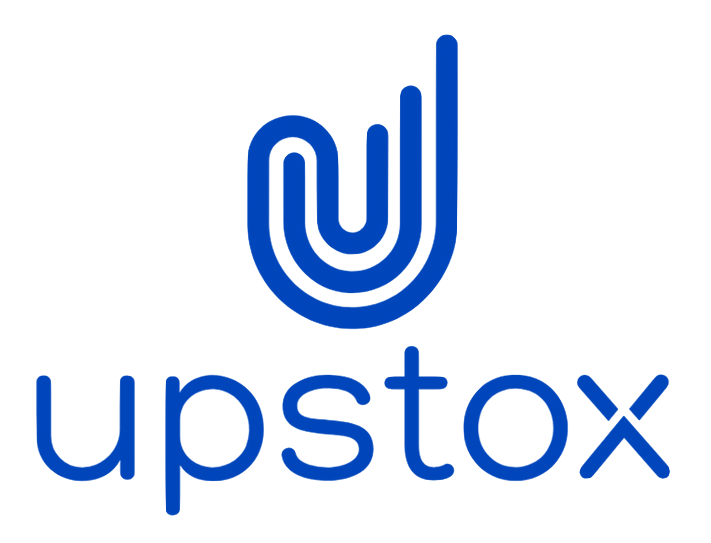 Upstox Coupons, Deals & Offers - June 2023
Shop Now
Upstox Coupon Code & Referral Code - Free Demat Account
The minimum amount to withdraw is Rs. 50.
We have made sure that you have the possibility of withdrawing without any commissions and hidden fees.
After purchase, the transaction gets tracked within 48 hours and the cashback is credited to your account.
On reaching a minimum threshold of Rs. 100 or more as 'Confirmed Cashback' you can withdraw the cashback.
Latest Upstox Coupon Codes, Offers & Promo Code
Learn More About Upstox
Upstox is one of India's fastest-growing retail broking firms. The company allows retail investors in India to invest in stocks, futures, options, currencies, and commodities at lower rates compared to traditional full-service brokers. It is headquartered in Mumbai, India, and holds memberships with the NSE, BSE, MCX, and MCX-SX.
Benefits of Upstox Demat Account
Free account opening
Low annual maintenance charges
Rs. 0 brokerage charges for delivery
Fast, stable, and enterprise-grade trading platforms
Advanced charting tools with 107 indicators & studies
Documents Required to Open Upstox Demat Account
To open a Demat and trading account online you will need the following set of documents
PAN Card
Aadhaar Card
Signature (on a blank paper)
Photographs
Income proof (if you wish to trade in derivatives)
How to Open Upstox Demat Account Online
Make ready the above-mentioned documents to open upstox demat account online from home. Follow the steps to open a free demat account online at Upstox –
1. Sign Up on Upstox Home Page
Click this link to visit the coupon applied account opening page. Put email and mobile number then OTP will be sent to your mobile number put and verify it. Next, put PAN number and DOB and click next.
2. Provide Personal Details
Now, put your basic personal details like Gender, Material Status, Annual Income, Trading Experience, etc. After providing all details click on next.
3. Select Your Trading Preferences
Upstox provides you options to select your trading segments EQ, FnO & Commodity. Select both if trade on commodity otherwise select only EQ, FnO.
Next, you will see brokerage plans Priority and Basic.
The Basic Plan, with Rs. 20 brokerage and 15x intraday margin, is better suited for a beginner. Whereas, the Priority Plan is best for experienced traders who require higher (20x) leverage.
The brokerage charge of Rs. 30 per trade is high under the Priority Plan as compared to Rs. 20 under the Basic Plan.
4. Provide Bank Details
After completing the above steps now you need to provide your bank details. Please provide genuine bank details it will be used for Fund add and Withdrawals.
5. Upload the KYC Documents
Now you will be required to upload a copy of all the KYC documents along with the image of your signature and photographs.
6. Authenticate Application Using Aadhaar
Finally, you will need to authenticate the Upstox online demat account opening application using the Aadhaar number & OTP received on the Aadhaar linked mobile number.
This completes your Upstox account opening process and the trading account will be opened in 24 to 48 hours time. Upstox will provide you with the trading account login ID and the password.
Upstox IndusInd Bank 3 in 1 Demat Account
IndusStox 3-in-1 account is a Trading, Demat, & Bank account bundled in one! To provide a seamless banking & investing experience for individuals Upstox & IndusInd bank come up with this Upstox IndusInd Bank 3 in 1 account.
What are the benefits of opening an IndusStox 3-in-1 account?
Zero brokerage on equity delivery trades.

Enjoy Intra-day trades; maximum up to Rs.20 per order.

Zero charges on Call N Trade (Up to 10 calls in a month).

Maximize the benefits with no minimum balance requirement in your savings account.

Get rewarded virtually on all your debit card transactions; Use your banking rewards towards brokerage charges

.

Earn Interest on Balance.

Real-time, super-fast, fund transfer from the bank account to trading account without cumbersome authentication.

Fund transfer is free.

No upper limit/cap for fund transfer.

View your IndusInd Bank savings account balance in a trading account – this means, you can track all of your assets (stocks, ETFs, Bonds, Mutual Funds, and cash) are in 1 place.
Upstox Demat & Trading Account Charges
Account opening charges
Upstox Account Opening Charge is Rs 99/-
Upstox Annual maintenance charge of Rs 354 (including GST), which will be charged at the end of every month – Rs 25 per month.
At CouponEdge we provide you the latest coupons, offers & promo codes from Upstox. Upstox IPL account opening offers. Indian Premier League Upstox account opening coupons, offers, and deals. #startkarkedekho

Upstox Contact Details
For new account openings at Upstox
Call every day from 9 AM to 11 PM
022 4179 2991
022 6904 2291
022 7130 9991
For Existing Users
Monday – Friday 8 AM to 11 PM
Saturday – Sunday 9 AM to 11 AM